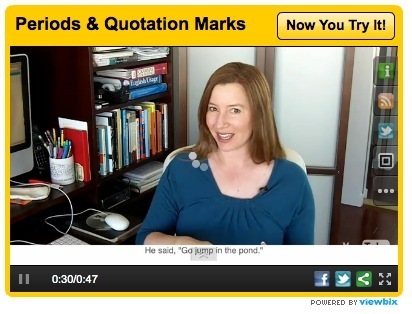 Robin Good: Viewbix is a new web app which allows you to integrate branding, call to actions, offers and other interactive apps to any video coming from YouTube, Vimeo or Facebook.
"Viewbix lets you add interactive apps to your videos that engage viewers and drive calls to action.
The apps overlay dynamic content on top of your YouTube, Vimeo Pro or Facebook videos to create a rich viewing experience that can be shared across the web, social and mobile platforms."
Key features:
Overlay apps on video including:
photo feeds,
coupons,
Google maps,
RSS feeds,
QR codes and more.
Additional available apps here: http://www.viewbix.com/apps?r=
Add branding, a call to action and share across the web, social and mobile platforms.
"More than 20% of the viewers who watch a Viewbix video click on the call to action or engage with at least one of the apps inside the player.
Viewbix tracks and reports each interaction so you can optimize your players and achieve the measurable results you want."
Viewbix is based on a freemium model. It currently offers its base product for free but will shortly be charging a monthly fee for branded players, premium apps and detailed analytics.
Pricing info: http://www.viewbix.com/pricing?r=
FAQ: http://www.viewbix.com/faq?r=
Examples showcase: http://www.viewbix.com/demo?r=
More info: http://www.viewbix.com/
(Thanks to Baiba Svenca for uncovering this new tool)